Acting Chairman: Raymond Buissinne
Raymond was a flight instructor and actively involved in general aviation. He was found to be medically unfit and has since been admitted as an attorney and a notary public of the High Court of South Africa. He stands by the Mayday-model as a person who has gone through it himself.
CEO: Jaco van der Westhuizen
Dr Jaco van der Westhuizen accepted the position of Chief Executive Officer on the 9th September 2021.
Jaco is currently employed by ATNS as a Human Factors Specialist where he deals with matters from safety culture to the human in safety performance and the systemic nature of safety failures. Jaco has been actively involved in MAYDAY activities since 2019 and firmly believes that peer support, and as a result, mental health and well-being forms a critical part of safety across all organisational levels in our aviation industry.
Jaco is a former Air Traffic Controller and holds a bachelor's degree in Human Movement Sciences (1994), an MBA from UNISA Business School (2006), and a PhD in Organisational Behaviour from the University of Pretoria (2018). In addition, he serves on the ICAO Mental Health Work Group and the CANSO Next Generation Future SMS Work Group.
Moreover, Jaco is a training facilitator on an ad-hoc basis for IFATCA as well as IATA on safety-related courses and acts as a business management research supervisor for Stadio University's Masters and Doctoral programmes on a part-time basis.
As we welcome Jaco into the Mayday-SA family, we also wish to offer a great debt of gratitude to outgoing CEO Wendy Santilhano. Wendy's deep belief in the importance of supporting mental health and well-being in aviation led her to take a fledgling Critical Incident Response Programme, then under the auspices of ALPA-SA, and mould it into Mayday-SA, a stand-alone Section 21 company. This not-for-profit status allows Mayday-SA to ensure independence, thus providing a safe-haven with guaranteed confidentiality to licence holders needing support after accidents and incidents and supporting well-being needs.
About Wendy Santilhano
Formerly a first officer for SAA, Wendy remains actively engaged and deeply immersed in the topics of peer support, mental health, and wellbeing in aviation. She believes each person deserves support and to be listened to. Her aim is to work towards an aviation system where aviation professionals can be human beings despite all the regulations, without being penalised or stigmatised whilst trying to cope to the best of their abilities.
About Philile Mdletshe
Philile Mdletshe was born in Pretoria and has appreciated growing up all over South Africa, specifically Grahamstown, where she completed her matric and went on to study at Rhodes University. Thereafter she moved to Johannesburg to start her corporate career and studied further at Wits University.
With a passion to be airborne since the age of 14, Philile started flying in 2013 and currently flies as a First Officer at a general aviation company. Philile has sights set on flying and training in an airline one day.
About Margie Viljoen
Margie is a retired airline captain, having flown Boeing 727s and 737s for Comair. She was involved in the ALPA-SA CIRP programme, and has been involved in Mayday-SA since its inception.
About Ari Levien
Ari has been flying since before he got his driver's licence, and has held a CPL/IR since 1993. He would like to contribute to the calling that continues to be such a big part of his life.
About Vibhav Ram
Vib has been involved in aviation for 15 years, and is currently a pilot with Comair Ltd. He joined Mayday-SA because he believes that the mental and emotional health of aviation professionals is vital to the industry's overall safety and sustainability.
About Martie de Vos
ATNS
Martie is an Air Traffic controller at OR Tambo Intl. She has been serving the aviation industry since 1997, starting her career in the South African Airforce.
"I became involved with Mayday-SA because I am passionate about people and aviation. I believe that I would be able to give something back to the industry that educated me so much in all areas of my life".
About David Sterling
After finishing school in Zimbabwe in 2002, David enrolled for his PPL training at Flight Training College in George. After this, "the bug" had well and truly bitten! He completed his CPL and got an early break flying around Malawi and Zambia on single-engine aircraft, which lasted for a year. He returned to FTC to complete his instructor's rating and went on to work there for 4 wonderful years! He then joined Solenta where he flew the the Beechcraft 1900 for 4 more years. David then got an amazing opportunity to fly an Embraer Lineage for a Sheikh in Abu Dhabi. He did this for 3 years before joining FlySafair on the B737 where he is currently based in Cape Town with his young family.
About Andre Kluyts
Andre Kluyts is a Mentor at Mayday-SA and has been involved with Mayday-SA since 2013. Andre has over 40 years of experience in aviation and the engineering profession. He holds an ATP licence and Grade 2 instructor rating. He has retired after a successful engineering and senior management career at Sasol. He is a part-time flying instructor at Lanseria focusing on pilot licence flight tests. Andre is also actively involved in navigation rally competition flying.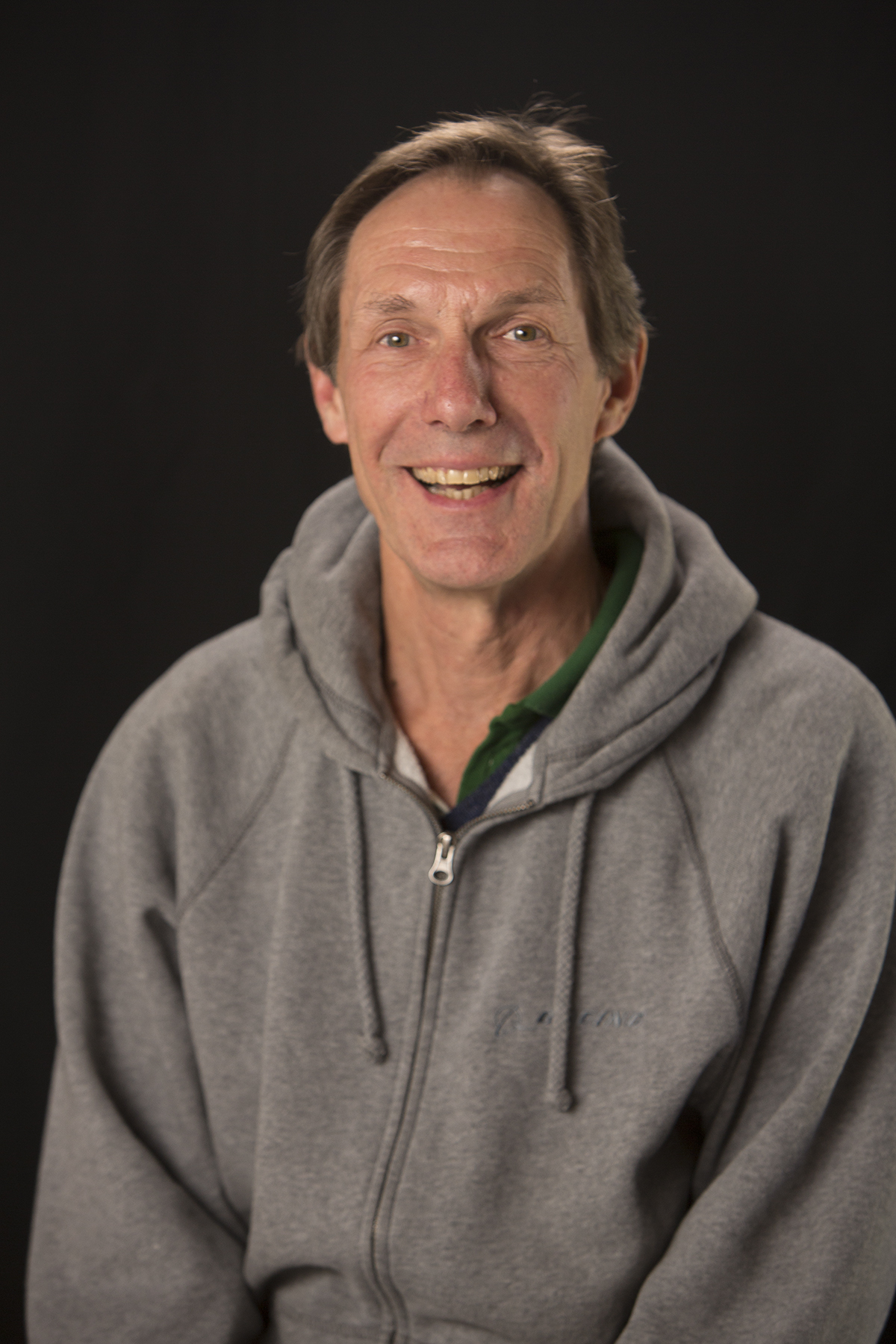 About Carl Bollweg
Carl qualified for his SAAF wings in 1983. His postings included 42 Squadron, CFS Dunnottor, 84 LAFS, 81 LAFS and 41 Squadron. In 1994 he joined Comair and in 2000 he moved to SAA until being retrenched in 2020. Since 1996 he served as chairman of the Human Performance Committee (HUPER) of ALPA-SA. Presently he is the President of ALPA-SA as well as the IFALPA Regional Vice President of the AFI South Region.
About Keith Cunningham
Keith has been flying for 17 years and is currently a Captain at FlySafair. "I want to be part of Mayday-SA because I believe we as pilots have a privilege and duty to help one another out, and be a support for each other in this stressful industry. I want them to know that there is light on the horizon!"
About Damon Brown
Damon has been flying commercially since 2003. He is a father of 3 (2 German Shepherd's and a Toy French Poodle). Currently flying as a First Officer on 737's (which certainly beats working for a living) and an active instructor in GA.
About Hugh Ben-David
Hugh Ben-David loves to travel, enjoys the skies and has been airline flying for 25 years. His motto: If you will it, it is no dream!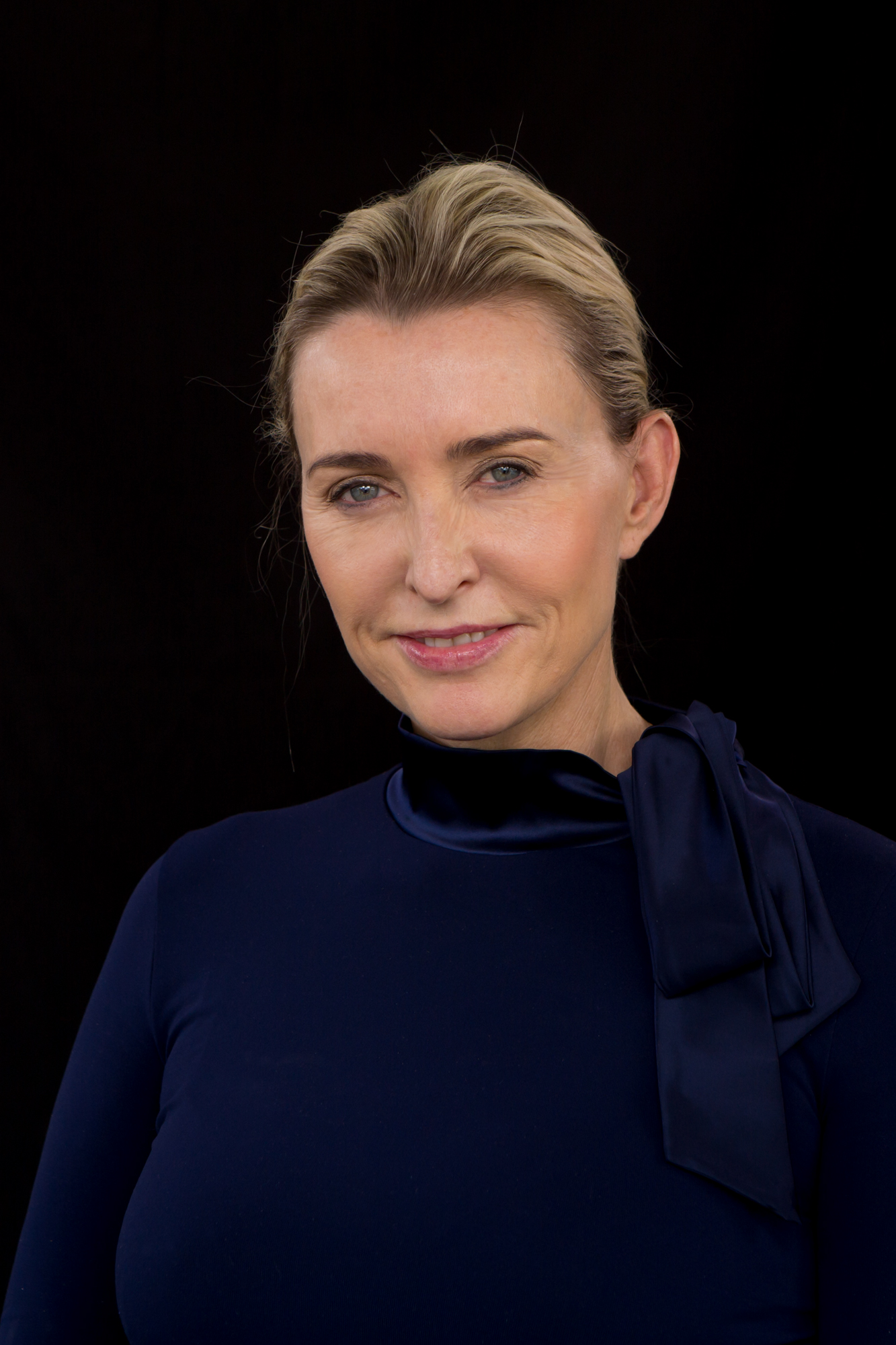 About Gerda Pienaar
Gerda has recently qualified as commercial pilot and flies mostly for pleasure. She is a criminologist and project manager by qualifications. Aviation is her passion
About Chris Kinghorn
Chris has been in aviation for 19 years, and is a corporate/charter pilot at Fireblade Aviation (Pty) Ltd. He flies the Global Express 6000 and Challenger 350 business jets. He would like to be of assistance to pilots in general aviation, whose positions may require unique insight from someone outside of the airlines.
About Brad Geddes
Brad Geddes is living the dream and helping others get there. First Officer at SAA and involved in general aviation as an Instructor and DFE.
About Federica de' Micheli
Federica is a mother of two and a commercial pilot. She has been involved in aviation for the past 28 years, working mainly for flying safaris all over Africa as well as flying contracts. She flies C210, C208, and B200. A theatre nurse by qualification, her natural empathy has made her an enthusiastic member of Mayday-SA since 2013.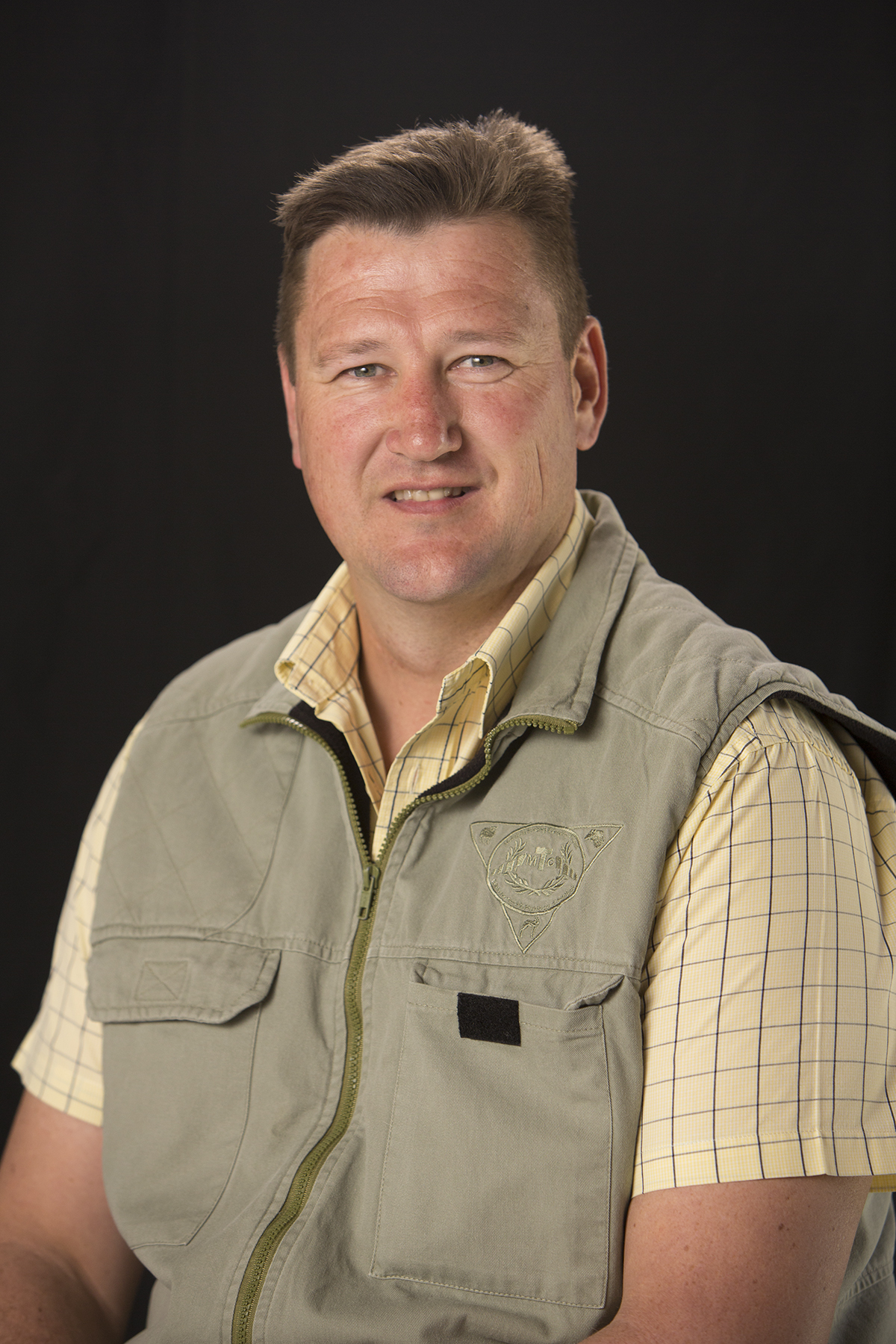 About Marius Maartens
Marius joined the SAAF in 1996 and ventured into the SAPS, HEMS and charter environment flying various rotor wing. "Flying is very much fun, but it becomes a career with many challenges as life evolves. In my line of work I am passionate about helping people and would like to assist on the mental well-being side as well".
About Arthur Piercy
Arthur Piercy served ten years in the SAAF mostly flying jets. He last flew the Mirage F1 CZ in which he had an accident resulting in disability (C6/7 quadriplegic). Since being disabled he has done Scuba diving, cycling, jet-skiing, athletics, parasailing, wheelchair rugby and he even renewed his Private Pilots Licence. He is currently building a kit aircraft which he plans to fly around the world (see www.projectdreamwings.co.za). He is a self-taught website developer and also works for the Association for the Physically Disabled.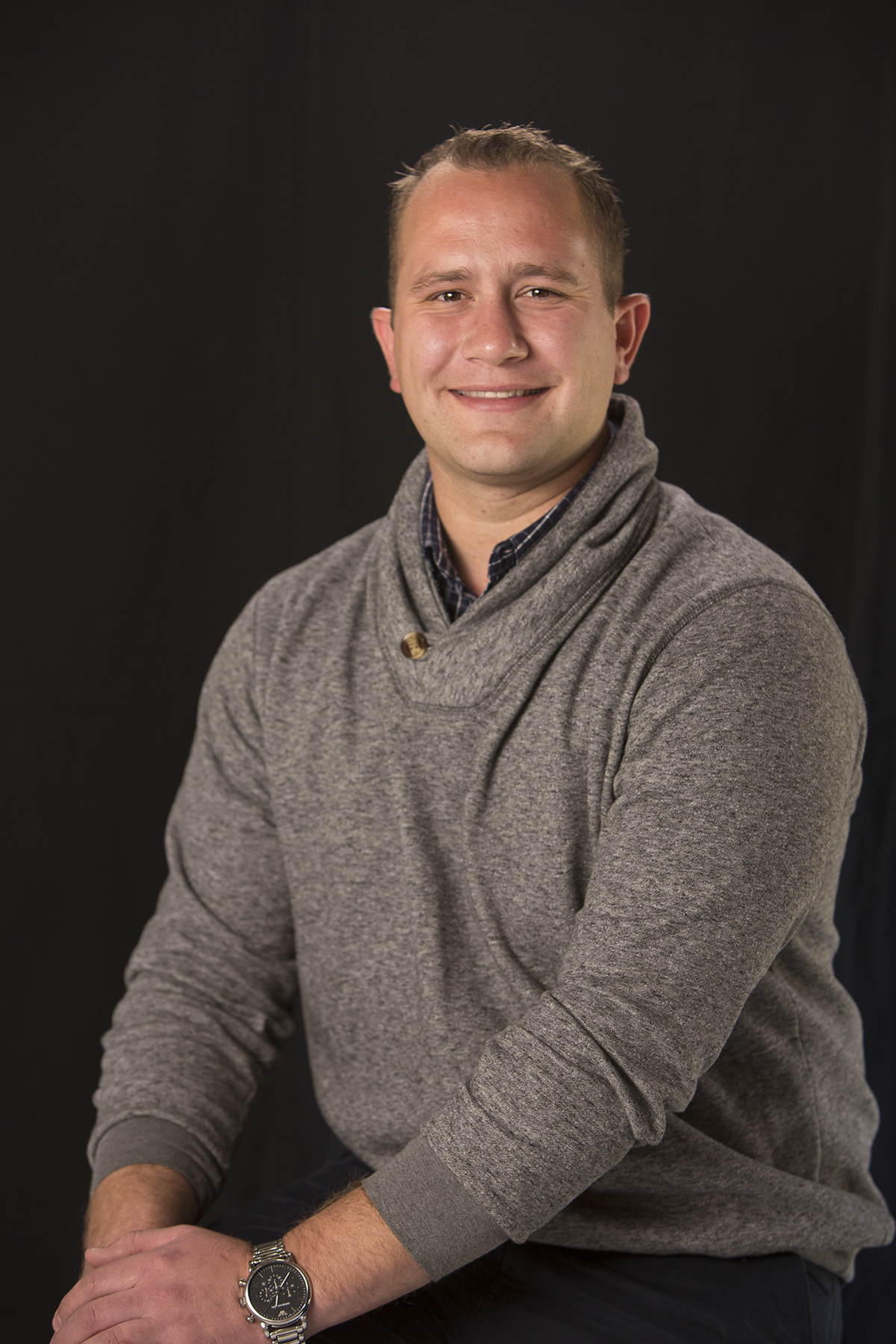 About Eben Strydom
Eben started his private pilot's licence in 2006 at Defence Flying Club. During this time he worked as an operations controller at Superior Pilot Services, at the same time finishing his single-engine instrument rating and commercial licence. His instructor's rating soon followed, and he gave instruction for three and a half years at Superior Pilot Services, while also completing his Grade 2 instructor's rating, multi-engine instrument rating and ATP. 
He then completed a Beechcraft 1900 rating, and had the opportunity to join Solenta and flew contract in Western and Central Africa as well as the Middle East for a year and a half. He then made a move to corporate aviation where he flew for Anglo American for 4 years. Since 2016 he has been in the airline industry and is employed by Airlink as a Captain. He says "Through the grace of God, my aviation career has been fruitful with gaining invaluable experiences, life lessons and knowledge. I now have the privilege to be involved with Mayday SA and have the opportunity to touch lives by providing support to people in need".
About Jozaan Bradley
Jozaan Bradley has been flying for 20 years. Three years as a contract pilot all over Africa and 17 years as an airline pilot across the world. She is studying Psychology to study ways to improve the performance of pilots, flight attendants and air traffic controllers.
About Michael Port
Michael (aka Billy) Port was a South African Air Force helicopter and aeroplane pilot/instructor. His motto is "When everything seems to be going against you, remember that the airplane takes off against the wind, not with it " (Henry Ford. His message: "Mayday-SA is there to assist you in stormy conditions".
About Evelyne Nzongi - Kenya
Mayday Kenya
Evelyne is a Kenyan pilot flying the E190 for Kenya Airways as a first officer.
"I'm certain that peer support is a crucial need that has been missing for many an aviator and through the comprehensive training by Mayday-SA, I'm keen to offer a listening ear to a peer navigating the storms of life."
To clear skies, for one and all!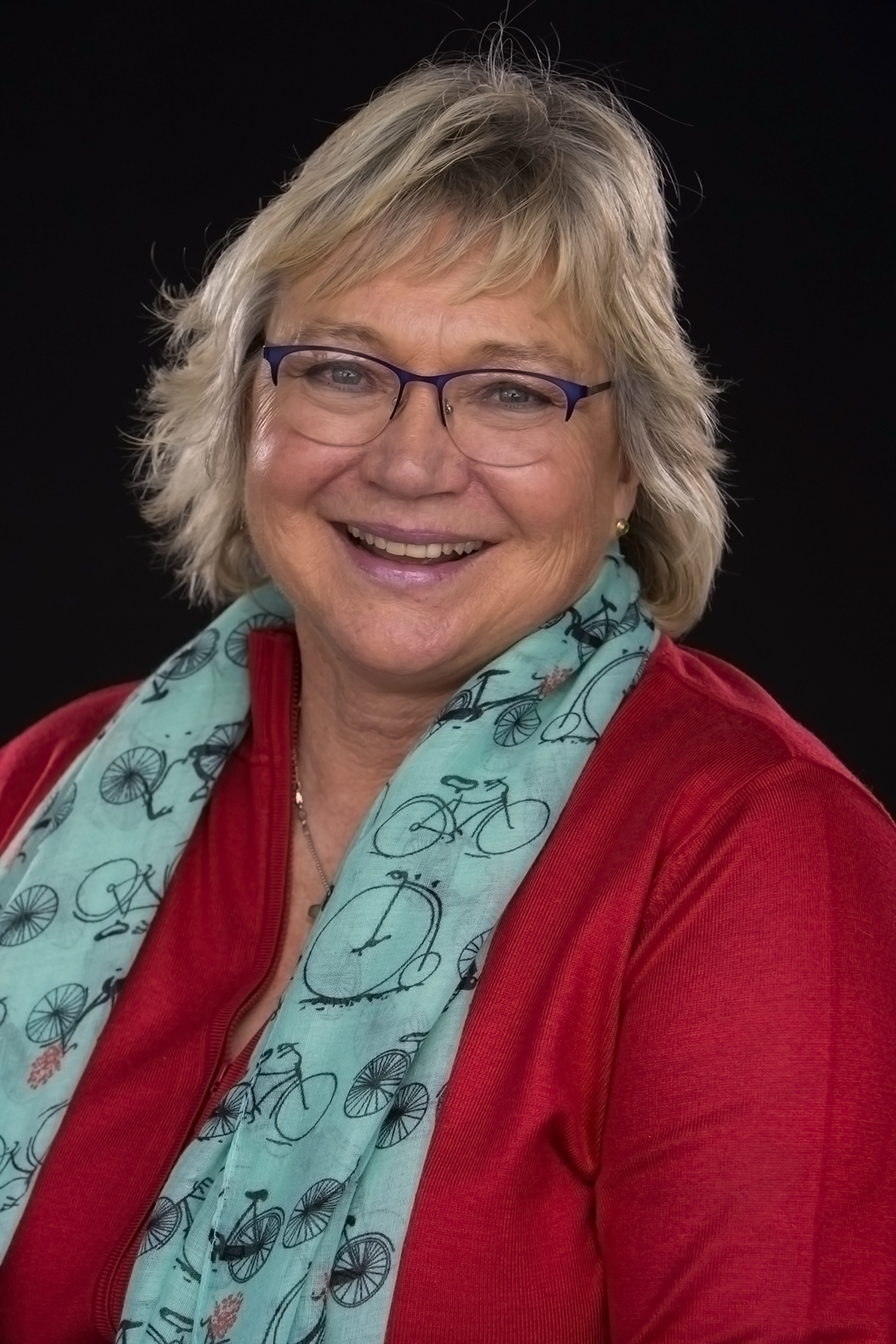 About Annie Williams - Namibia
Mayday Namibia
Annie has been flying 22 years, 15 years at Air Namibia, and is currently an A319 captain. She says "I want to get a peer network established in Namibia because there is no support for pilots here, especially in the corporate and charter sectors."
About Eunice De Groot - Namibia
Eunice has been involved in aviation for the past 21 years, and flying for Air Namibia since 2011. "As a pilot we quickly learn to pack our personal feelings and emotions in a little box and to leave it at home under the bed, since there is simply no room for it in the cockpit. However, there comes a time when we all experience an emotionally challenging time, and then it is comforting to have a confidential listening ear that assists us with navigating through our own personal feelings. This is what I found in Mayday-SA, and hopefully I can return the favour".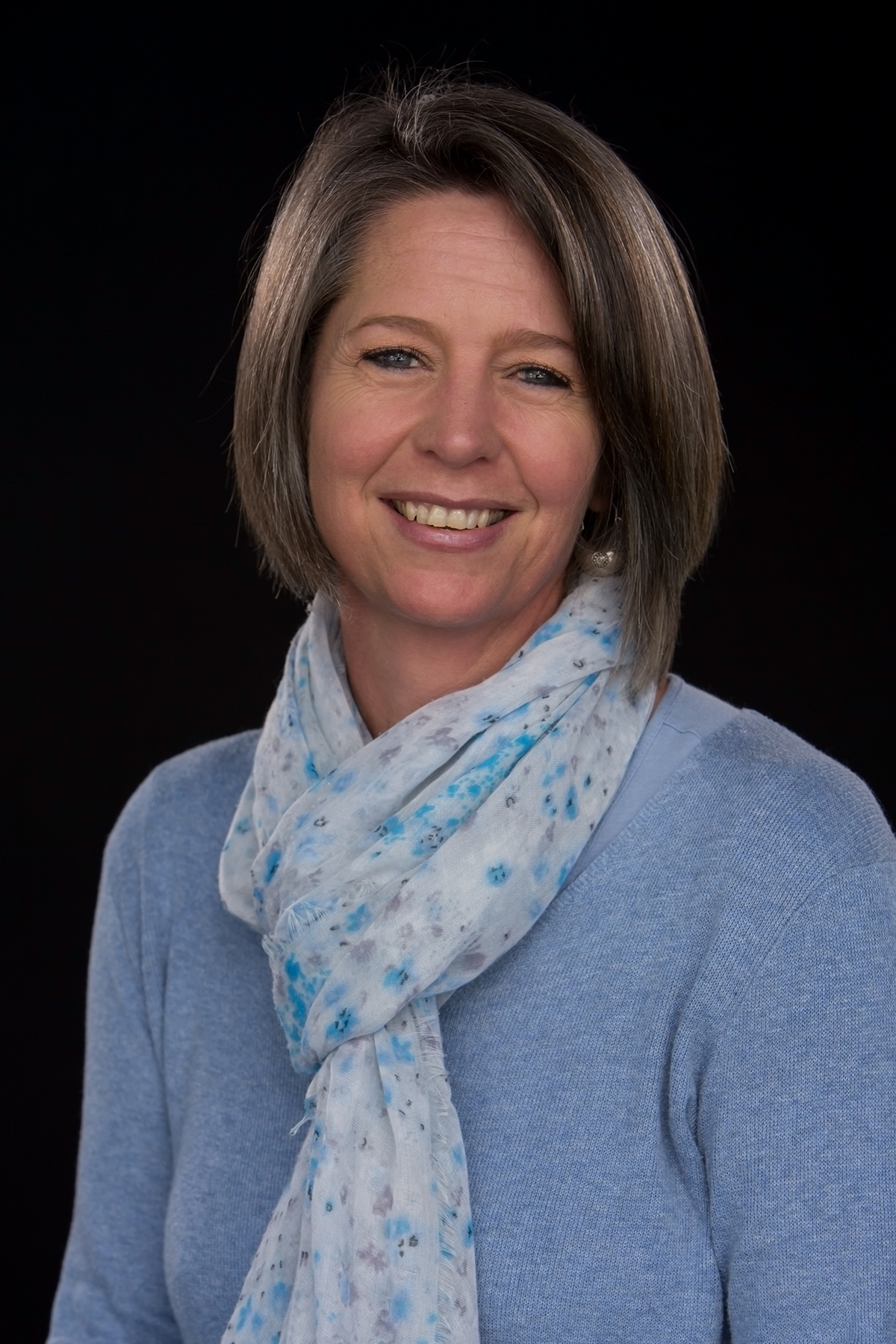 About Anjenita Hugo (MHP)
Anjenita Hugo is a counselling psychologist in private practice and specializes in trauma. She has always had an interest in aviation and flew paragliders for years. She is responsible for the training of Mayday-SA Peers in the support of others.
About Clarette Lubbe (MHP)
Clarette Lubbe is a counselling psychologist, and lives and works in Emalahleni, Mpumalanga
About Elizabeth Clack (MHP)
Elizabeth Clack is a social worker, and is based in Cape Town.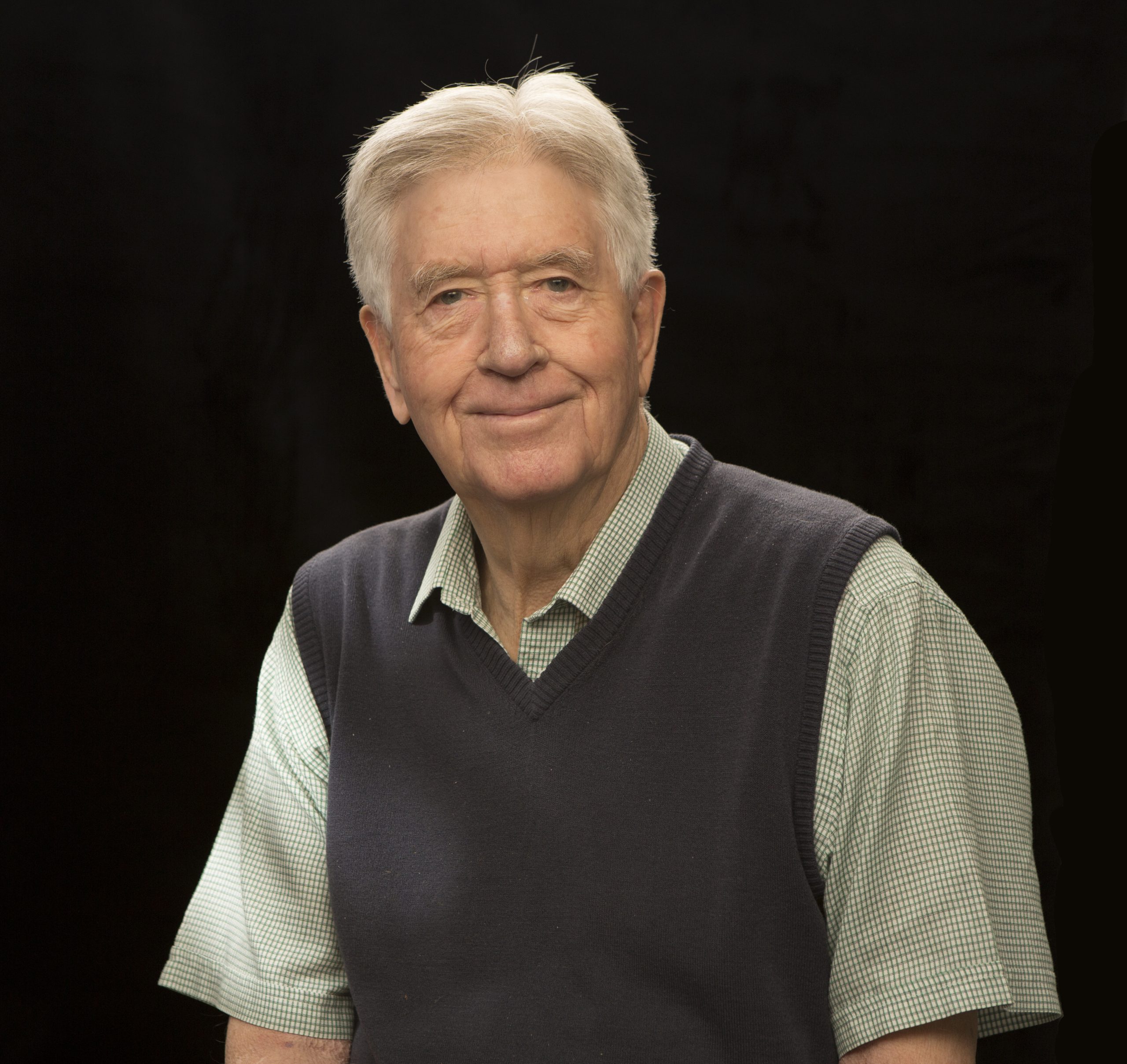 Chairman: Mike Groch
Mike Groch, Mayday-SA Chairman from inception, became involved with Peer Support in 2010 when the Peer Team was still part of ALPA and he helped in shaping our strategy and business model.
His involvement became very personal when his brother-in-law, Frans Dely, an internationally renowned Aviation Photographer, was killed when two Albatross aircraft crashed into the mountains returning from the Tzaneen air display on 14 August 2011.
This cemented a deep relationship between Mike and the ALPA Peer Team, who generously and professionally supported him, but more particularly Frans' close family – daughter Cara Lee, and sisters Erica, Mike's wife, and Rene. This experience caused Mike to move close to the Peer-to-Peer leadership, especially Wendy Santilhano, and develop a passion to make Peer Support a critical, recognized part of SA Aviation.
With Wendy and Mike taking the lead, and supported by senior members of the Peer-to-Peer team, an industry workshop was held on the second anniversary of the Albatross accident. At this meeting, the South African aviation industry, representing Airlines, Commercial Aviation, General Aviation and many other constituencies, unanimously endorsed the formation of an independent entity to cover all facets of Peer support in SA Aviation – support after critical incidents and accidents, and the general wellbeing of license-holders. Mike took the lead in registering Peer to Peer Mayday-SA NPC, which came into being in 2013, and he has served as Executive Chairman of its Board ever since.
Erica Groch
28 Aug 1947 – 11 Oct 2022 
 Mayday-SA celebrates the life of a beautiful champion, Erica Groch.
Erica's life has been woven intrinsically into the Mayday-SA fabric after losing her dearly loved brother, the renowned aviation photographer, Frans Dely in the Albatross accidents. Over the past 11 years, Erica has lovingly supported her husband, Mike, as he committed himself as Chairman of Mayday-SA, to building and strengthening the fledgling Mayday-SA into a self-sustaining organisation.
Erica always listened with great interest to Mayday topics and discussions, following the organisation's development and offering her gentle wisdom by asking insightful questions and sometimes challenging a perspective. She never failed to miss gatherings and opened her home to many meetings. Erica was and will remain an intrinsic part of the history of Mayday-SA and her love and support to its work, in honour of her brother, will be missed and not forgotten.
Adriaan Loedolff
24 Nov 1972 – 24 Jan 2018
It is with great sorrow that we announce the passing of Captain Adriaan Loedolff, a most valued member of the Mayday peer team and the driving force behind the Mayday Critical Incident Response Team. His battle with cancer was fought with an equanimity that was an example to us all. Tributes have been pouring in, and the sorrow that the Mayday team feels is mirrored by the loss that the entire industry is suffering with his passing.
About Fred Bebington
The Mayday-SA family was saddened to receive the news on 1 January 2023 that Fred had passed away in hospital.
Fred had been involved in various forms of aviation for the past 55 years.
He had been a gliding instructor and safety officer, Air Show Safety Officer, Airline Safety Manager and was serving as the National Safety Officer of the Soaring Society of South Africa at the time of his passing.
Being closely involved in aviation safety, Fred became aware of the trauma which people experience in the aftermath of an accident or other critical incidents.
To be better equipped to help people overcome this trauma, he trained as a Mayday-SA peer in 2019.
Rego Burger
23 Nov 1961 – 06 June 2018
The Mayday-SA team was saddened to hear of the tragic passing of Rego, a friend and fellow peer. Rego joined the peer team in 2013, and remained a valuable and skilled peer, always mindful of and available to his fellow aviators. He was always keen to offer support. We will miss him and the significant role he played. He will always remain a part of our team.